Sartorial Gym Leggings That Should Definitely Be A Part of Your Wardrobe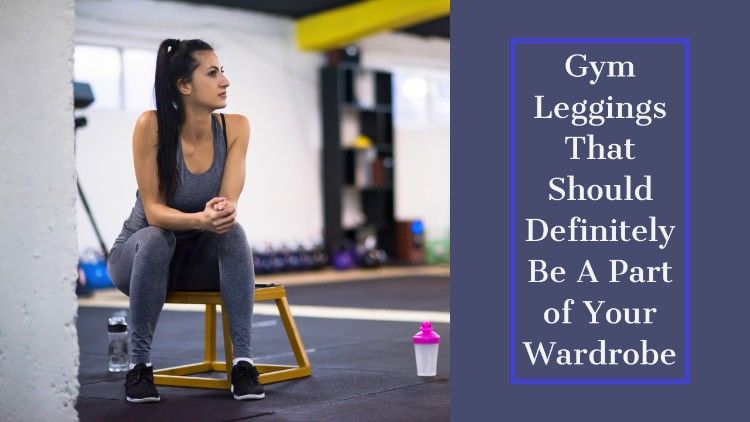 There are boring workout leggings, then there are leggings that can be worn as part of your club outfit as well. Hence, there's no way you're investing money in something that won't make you look good.
Therefore, make sure to contact leggings wholesale distributors in the industry. Meanwhile read on the blog below to know more about the different types of modern gym leggings you should invest in.
Seamless leggings
Seamless leggings are one of the best things you can invest in for an effortless workout routine. These are super lightweight in nature and works well as the fitted fabric will allow you to workout without causing any kind of discomfort. You can even style a lace brallete with the outfit to complete the look.
Fitted tropical leaves
The tropical leaf design is something that has created a lot of buzz in the market. You can find these in numerous variants. From the minimalist baby leaves to even the super unique palm leaves, make sure to purchase a high waisted variant that will look super cool with a cropped tank top and a hoodie. For the shoes, make sure to stick to a pair of dad sneakers to complete the look.
Mesh Leggings
A pair of mesh leggings will never disappoint you. These are like a blessing in disguise especially for those instances when you have to workout for a longer period of time, especially outdoors. Therefore, think about the mesh patterned leggings in pop colors that you can style with neutral toned outfits.
Compression Leggings
Compression Leggings are perfect for an intensive workout routine. Be it for aerobics or even cardio, you can definitely trust a pair of compression leggings to do the trick. The compression fabric provides support to the muscles which eventually prevents the possibility of inflammation.
Business owners who wish to include trendy gym leggings in their store can definitely contact one of the popular manufacturers. All you need to do is have a look through the vast collection of clothing, select the required pieces and state the bulk needs accordingly to the help team.
Direction:- https://goo.gl/maps/LFZpQL3Xv3Uu8PyP9